Eye care professionals specialize in understanding how the human eye really works, as well as diseases and conditions that affect your vision – many of which do not have obvious symptoms. Eye doctors know how age and risk factors affect vision over time for young and old, and they understand the benefits and features of corrective lenses including eyeglasses and contacts.
Our optometrist takes the time to explain the results of your eye exam, describe your options and listen to your eye care needs. Because maintaining good eye health is an ongoing partnership, we encourage you to ask questions and share your health information, which could be vital to monitoring, diagnosing and treating potential vision problems.
Meet our team:
Dr. Brown grew up in Butte, Montana and moved to California to attend college. Dr.Brown graduated from California State College at Los Angeles with a BS in Biology. He graduated from Southern Callifornia College of Optometry in 1979 with a BS in Visual Science and a Doctorate of Optometry.
Dr. Brown has practiced in the Gold River-Rancho Cordova area for over 30 years. He practices General Optometry with specialities in Contact Lenses and Laser Vision Correction. Dr. Brown also has an Optometric Therapeutic License that allows him to diagnosis and treat ocular diseases and prescribe medications.
Dr. Brown is married and has two grown sons. He enjoys the outdoors and spends his free time fishing in Montana for trout and the Carribean for Tarpon and bonefish.
Optician
Yana was raised in Sacramento most of her life. After graduating high school, she attended an optical program and has been working as an optician for six years. She enjoys helping patients find the right glasses to fit their personality and lifestyle. During her free time she loves to go on road trips with her husband, cooking, and entertaining at home.
Optician
Ilze have been in Optical business for more than 25 years. She has recently moved to Sacramento are to be closer to her family. She loves traveling and gardening and she is a proud mother of three children and grandchildren.
Optician
Kathleen has over 10+ years of optical experience. She started at Ocular Labs Inc., in San Jose as a customer service representative. She worked with over 100 offices in the Bay Area and Santa Cruz area; answering optical questions from Optometry offices. She moved to the other side and became an optician after working at the lab for 4 years. She worked with 2 different private offices in the Silicon Valley before relocating to Sacramento in 2017 to raise her newborn daughter, as well as; open an automotive repair shop with her husband. She worked at Eyeglass World before finding a home at Dr Browns office.
Optician
Raquel was raised on the east coast and relocated to the west coast in the early 2000's, settling in Sacramento. She has 14 years of Optician experience coupled with a love for people and fashion. She's outgoing and happy to help you fill your vision needs. Whether it be a full on restyle or just sticking with the classic look, her goal is a happy satisfied patient.
She loves to travel with her son while volunteering as a Bible teacher. You will often find her in the kitchen or behind a camera whenever she can.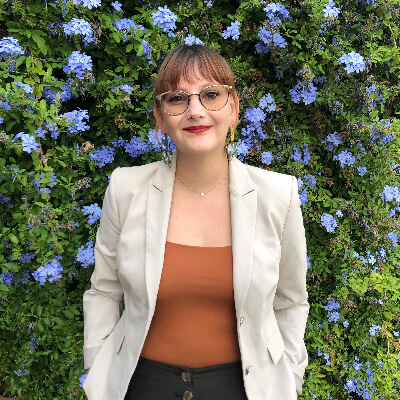 Optician
Jordan is a Sacramento native with several years of customer service experience. She is passionate about helping others, and always strives to connect with and understand the unique needs of everyone she works with.
She is a natural stylist, and will gladly help you find your perfect frames.
Jordan loves to travel, and is especially fond of the beach and the redwoods. Her perfect day would be a cruise along the coastal highway with good music and friends.
Optician
Mary was born and raised in the East Bay area. She began her optical career there before moving to the Sacramento area. She has over 6 years of optical experience. She loves helping patients find the perfect pair of glasses. In her free time she enjoys being in the outdoors with her husband, cooking and going to the gym.